When I was traveling with Remote Year I had FOMO (fear of missing out) every week.
I'd do something cool like explore a famous town in Morrocco with a small group of friends…
Me at a riad in Fez, Morocco with friends.
…then I'd meet with the big travel group a few days later.
Other people would show me pictures of what they did. Like how they went to the all-blue Moroccan city.
And I'd go "Aw man, I shoulda gone there!"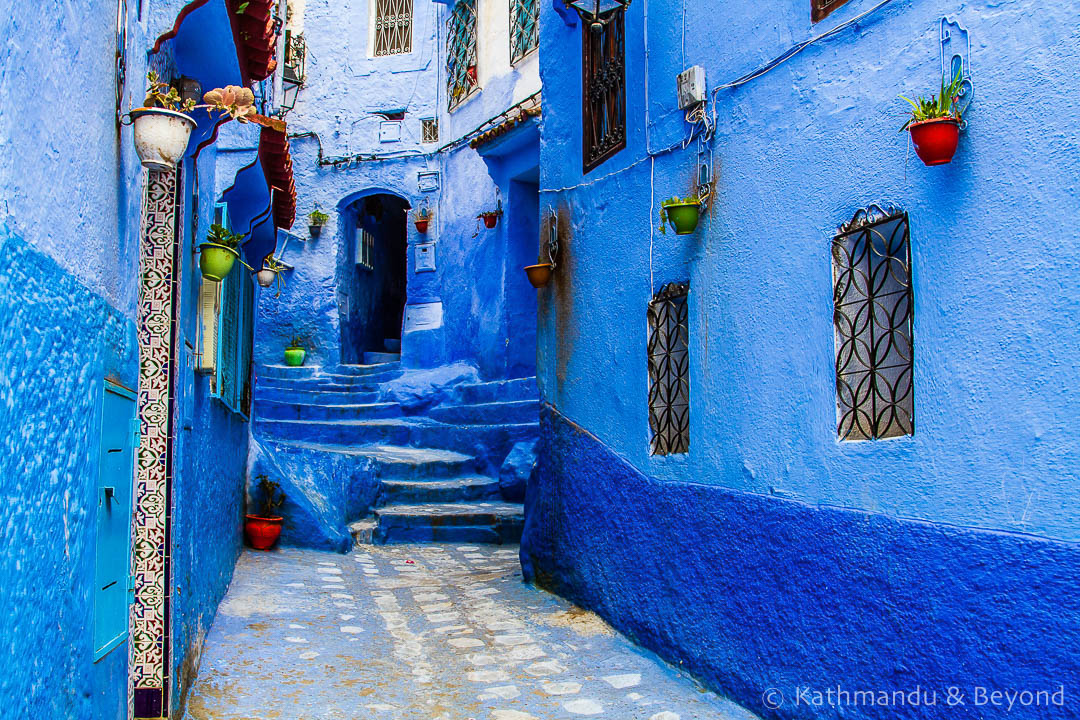 It quickly became clear that: pictures of cool places/people doing cool stuff = FOMO.
This aint just me. The Royal Society for Public Health did a study showing how Instagram increases feelings of depression, loneliness, anxiety, and FOMO.
Here's how you turn this knowledge into sales…
Fear of missing out can be a powerful way to motivate people to buy stuff.
Most marketers tap into this the lazy/sleazy way.
They basically say things like:
"Buy now or doors will close and you'll be a sad lonely loser forever!"
They may even create false scarcity (only 100 ebooks left!) to generate FOMO.
Can it work? Sure.
Can it leave a bad taste in people's mouths so they stop opening your emails and follow someone else because they're annoyed with your pushy tactics?
Yeah, that happens, too.
That's why my clients and I use a different approach.
We use The Instagram Technique to evoke FOMO so people decide to buy all on their own –without pushy sales tactics.
How do you use this?
Glad you asked!
First think, what are the pictures on Instagram that create FOMO for your audience?
Could be things like:
-Travel
-Hanging out with friends
– Seeing others live the life they want (happy family, abs, etc.)
Then, show readers how your customers are living that awesome life thanks to buying your doohickey.
Some examples:
Do you sell a parenting course? Show pictures of your customers happily playing Monopoly with their kids.
Sell a business program? Show your customers exploring Buenos Aires on a workday… or getting a standing ovation during a talk they gave.
Sell a fitness thing? Don't just show the abs… show what those abs mean. Maybe your client getting in shape gave them the confidence to date and now have an amazing girlfriend. Show THAT — the two of them together. Or maybe he wanted to get fit so he'd have more energy to keep up with his kids. In that case, show him playing with his kids.
Now these pictures on their own can be helpful.
But the reader may go "Yeah, sure that works for them, but not me because [insert excuse you've heard a million times here]"
So the best place for a picture like this and evoking FOMO is at the end of a case study.
You want to show the journey of how someone just like them overcame the same roadblocks/challenges they face and got the results they want.
Then, drive it all home with a picture showing their new life.
Here are some examples of pics I used for clients:
This one is from a guy who threw a massive party and started a new side-gig as a reggae DJ after buying a course on how to be confident and take action on his ideas.
This one shows my good friend Abbey Woodcock getting super famous and giving talks after going through a course on how to become a well-known copywriter.
And this one shows the art studio a woman was able to open after buying a course on how to make money as an artists and having tons of success with it.
So show people the pictures of they life they want.
The pictures they wish were on THEIR Instagram account.
And do it in the context of a story showing how someone just like them made that happen.
You'll get the FOMO roaring and close more sales.